treefrog
So, Dave and I, thanks to the kindness of his grandparents, were able to do some upgrades recently. I got a new computer (and a new laptop, a small and awesome Macbook Air). And I cannot believe how awesome and gorgeous and generally coolsauce it is!
Since my computers must always have names, the desktop is Thor and the laptop is Loki.
On the advice of my kittehs, I upgraded my operating system to OS X: Tortoiseshell. I am running a Rosie-approved system, so nothing can go wrong! *knocks on laminated particleboard desk and hopes it counts as wood*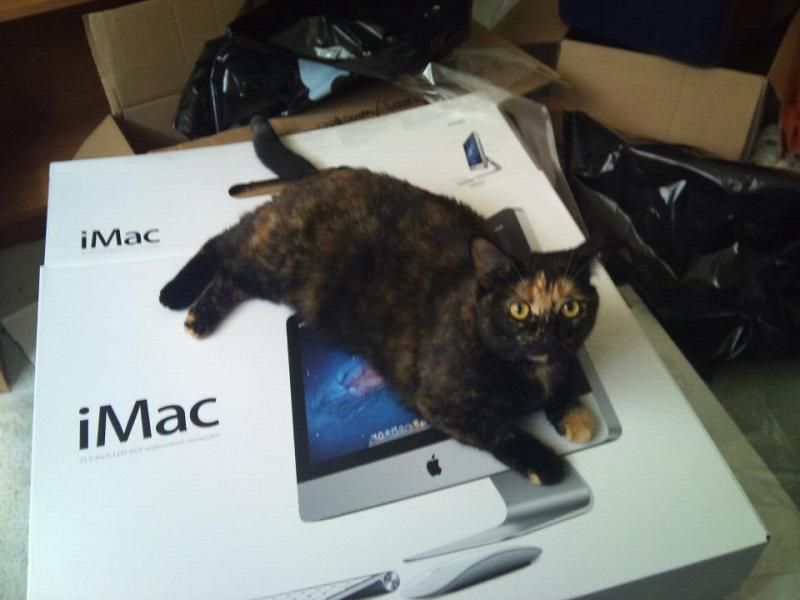 Packing continues chaotically (as evidenced by the mess in the background of the photo!) but which part of moving
isn't
chaotic? I wish it was all over with. I really, really do.
Still, all things considered, I'm quite content and looking forward to the move. Not looking forward to the time I'll spend here by myself while my husband is in BC looking for a place to live! I guess I'll just get in touch with my inner crazy cat lady and start chatting with the kittehs.
...wait, I already do that.
*disappears back to packingland*